Certifications
We are Certified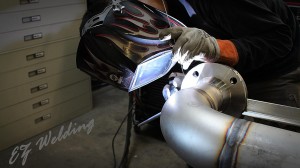 Our welders are certified to ASME section IXon pipe on the 6G position, B 31.1 Power Pipe, 831.3 process pipe, AWS D1.1, D1.2, D1.5 on steel and aluminum for structural steel/bridge applications.
American Welding Society (AWS) Certified Welding Inspector on staff also previously certified in magnetic particle, dye Penentrant, radiographic and ultrasonic inspection in accordance to ASNT SNT-TC-1A.
Certified welders to ASME and AWS standards.
Weld quality capabilities to meet the following NDT methods radiographic, ultrasonic, magnetic particle, dye Penentrant and visual.
State D.O.T. approved for performing Welder Qualification and Welding Procedure Qualifications.